FUMC has a new ministry involving Pickleball! We are spreading God's love through exercise, fellowship, prayer, and FUN!
Join us for pickleball in a relaxed setting at our new Family Life Center on the corner of 4th and Robinson. These courts were constructed by members of the Peter, Paul, and Pickleball ministry during the spring and summer of 2023.
You say you've never played before? Come anyway! It is easy and fun for all ages. We play on our outdoor courts most of the year and also use Memorial Hall for inclement weather. We have extra paddles, balls, and nets, so just bring yourself and play!
Contact Deb Greiner for more details at 641-842-3712 or dgreiner@kfumc.com.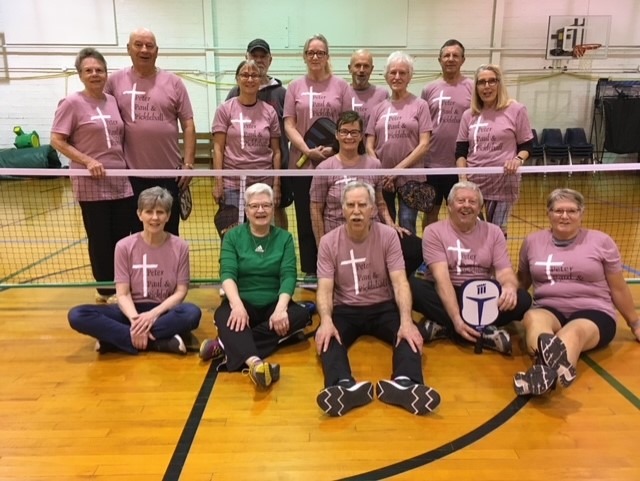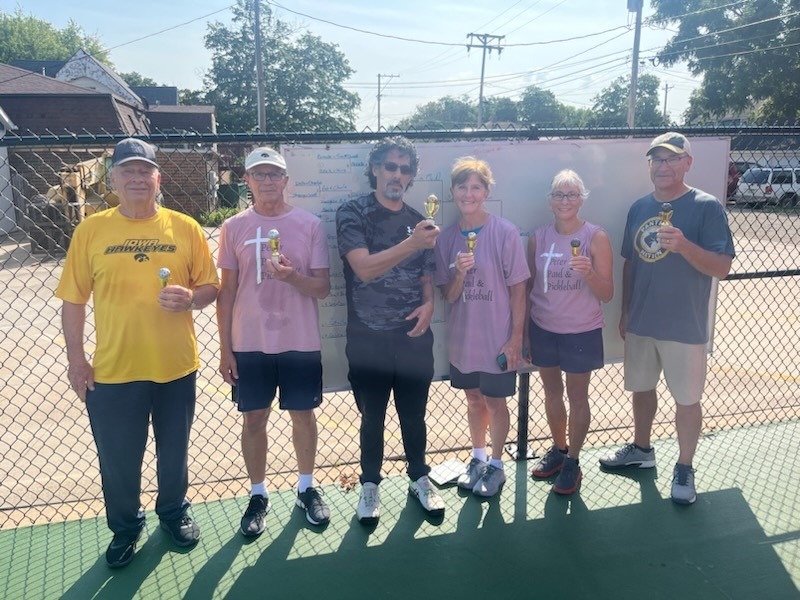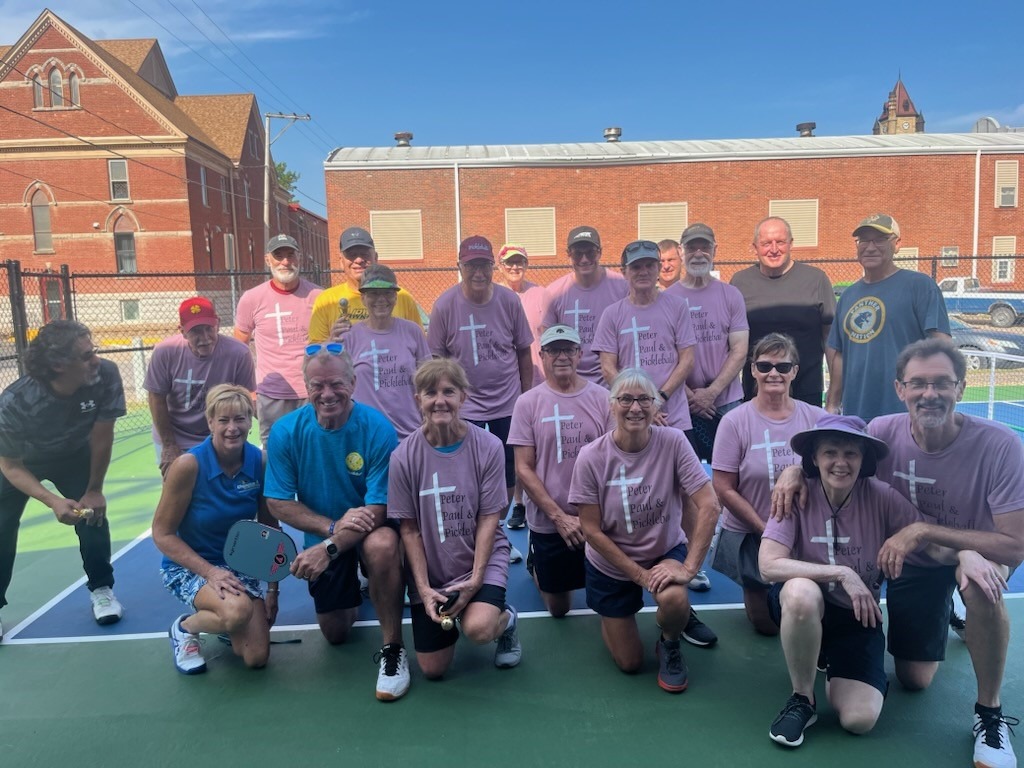 First Annual Peter, Paul, and Pickleball Community Wide Tournement
Peter, Paul, & Pickleball Tournament
Knoxville First United Methodist Church held the first Peter, Paul & Pickleball Tournament August 26th, 2023.
KFUMC hosted 11 doubles teams from as far away as Arizona, and as close as Pella and Knoxville.
1st place – Ramon Cassio and Karla Van Hall
2nd place – Corwin Fee and Mike Christian
3rd place – Tim McDonald and Brenda Christian
The event was a great success. Fellowship and fun were had by all who attended.
The tournament was held at the Peter, Paul & Pickleball Pavillion located the KFUMC new outdoor Family Life Center. The courts were constructed by the Peter, Paul & Pickleball group over the course of several months.
Thanks to all who participated.